Sealift Rescue
The Sealift Rescue system is solving the challenges of safe rescue at sea, in any weather condition. Ensuring a gentle extraction without risk for the rescue personnel.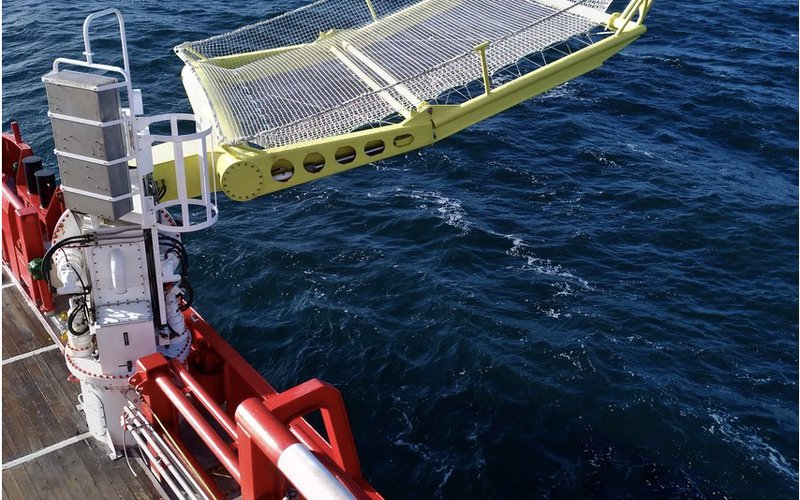 BRIEF OPERATIONAL DESCRIPTION
The Sealift Rescue consists of a basket attached to an arm that is swung out over the sea. In the rescue phase the basket is partially submerged into the ocean. As soon as the object/personnel are in the basket, it is lifted out of the sea and swung in over deck. The Sealift Rescue is operated by one man from a safe location on board, so that the rescuers are not at risk.
STORAGE/ADAPTION
The Sealift Rescue can be customized for the individual vessel with regard to size, freeboard, roll frequency, storage facilities, pick-up load etc. Sealift can be adapted for storage on any vessel in such a way that it does not lay claim to otherwise useful space.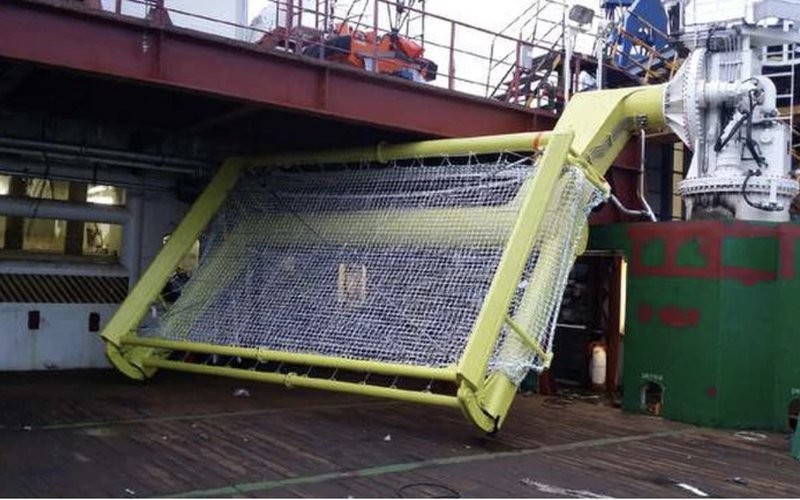 DEVELOPMENT
The Sealift Rescue has been developed in a close collaboration with Det Norske Veritas (DNV-GL) and the Norwegian Maritime Authority (NMA). Full scale test in high seas has been successfully completed, and the analyzed data has been used to further improve the Sealift Rescue System.
REGULATIONS
The Sealift Rescue recognizes the criteria of several regulations, such as:
§17.2, §17.4 & §24 in the NMA ́s
regulations for standby vessels
§77c in the PTIL activities regulations
§41 in the PTIL facilities regulations
5.2.3 in ERRV Survey Guidelines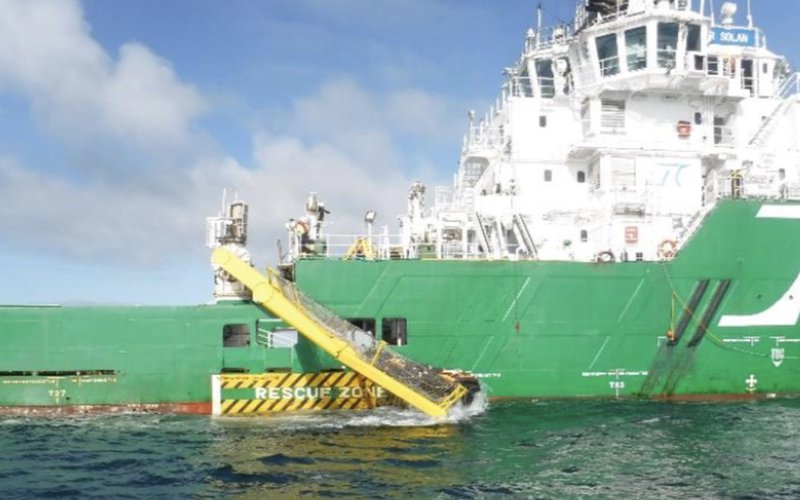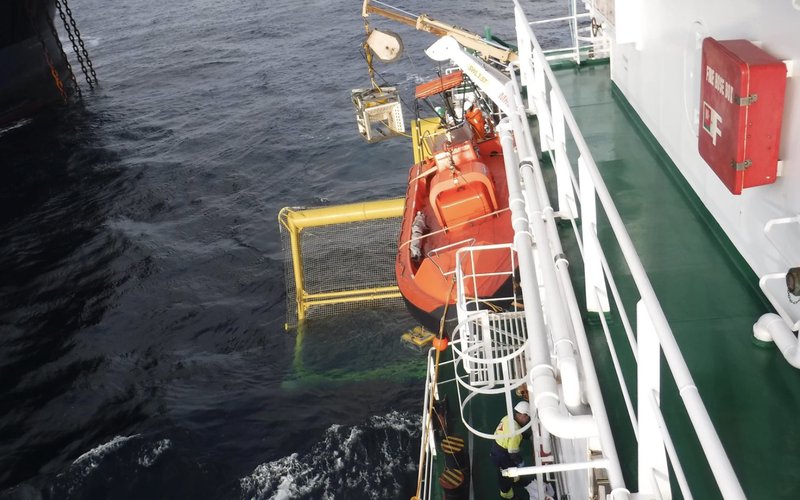 ADVANTAGES
Makes rescue safe and gentle at sea, in all weather and climate conditions.
Sealift Rescue is operated by one man from a secure location on board.
High rescue efficiency, documented 10 mHs.
Recovery of persons, life rafts, snatched towing lines and other objects are made possible.
Sealift Rescue are able to rescue a significant number of causalities from the water at the same time, in a gentle and safe manner.
The system is simple and reliable and requires a minimum of maintenance.
Rescued personnel can remain in a horizontal position throughout the operation, which is especially important if they suffer from hypothermia.
Gallery