Sealift FRC/FRDC
Sealift FRC is a simple and efficient rescue system that is hydraulically controlled by a joystick. Sealift FRC consists of a one-man basket attached to an arm, which extends over the sea, and submerges to scoop up the distressed person.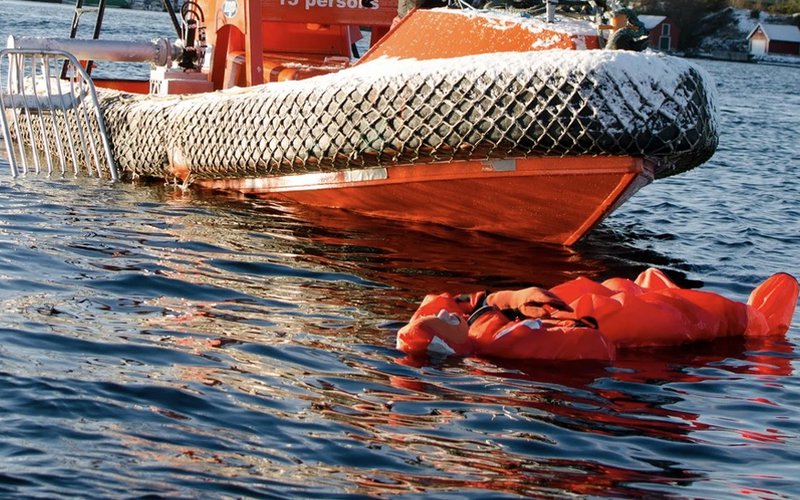 USER FRIENDLY
The system only requires two people to carry out the rescue operation. One person to maneuver the boat, another to recover the injured person from sea. The system is easy to use and has a built-in stop feature to make it easier for the crew to maneuver. The rescue personnel do not need to use muscle power to carry out the lifting part of the rescue operation, as the system does it for them. This will give rescue crew a great advantage as one does not put their own safety at risk.
UNIQUE DESIGN
With its unique design, persons being rescued are kept in a safe condition and can be retrieved without further movement and risk of injury. Once retrieved into the basket the individual can remain stationary in the basket, which acts as a shock absorber during transit.
Since the basket is attached with quick connectors, rescue crew will be able to transport the injured person in the basket directly from the sea to medical personnel. The basket can be disconnected and used as a stretcher.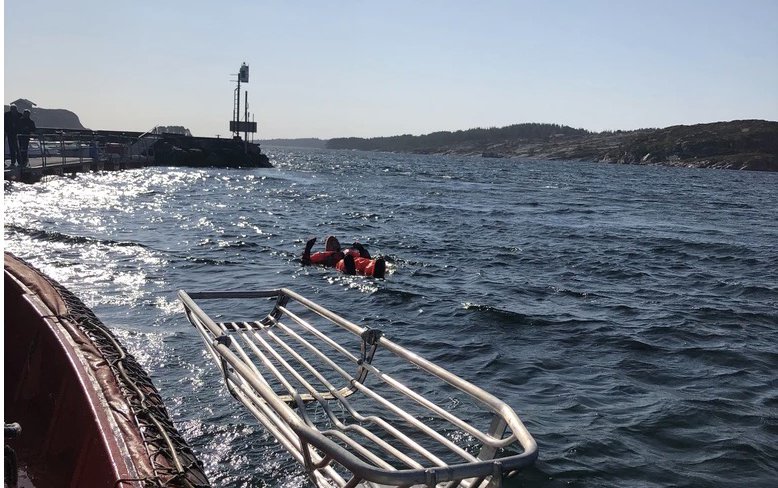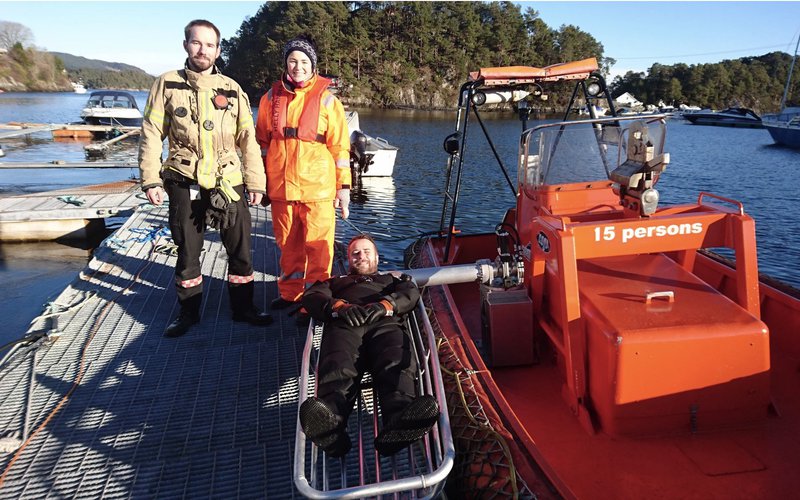 ADVANTAGES
Hydraulic rescue system with quick connectors for storage
The system is easily controlled by the joystick on the control panel of the boat
Can be designed and retro fitted to any rescue vessel
Requires only two people to carry out an effective rescue operation
Gentle and safe rescue for both rescue crew and injured person
The recovered person is kept stable and horizontal in the basket, even in high transfer speed and rough seas
Gallery