Sealift work boats
With all the same functions as the Sealift FRC/DC, this system is especially made
for work boats that need to lift buoys and other objects from the water.  As a part of the Sealift Method, this system combines the vessel's ability to be rescue ready at all times, and fully functional for buoy pickup.
BUOY
You are able to pick up the buoys with or without the basket, this depends on your preferences.This is a safe and efficient way to pick up the buoys and will not put the crew in any danger. Click on the videos to see the two different ways. The videos are from a training day at MS Hovedøya 2 a vessel that is working for the City of Oslo, Agency for City Environment. 
Click here to watch video of the system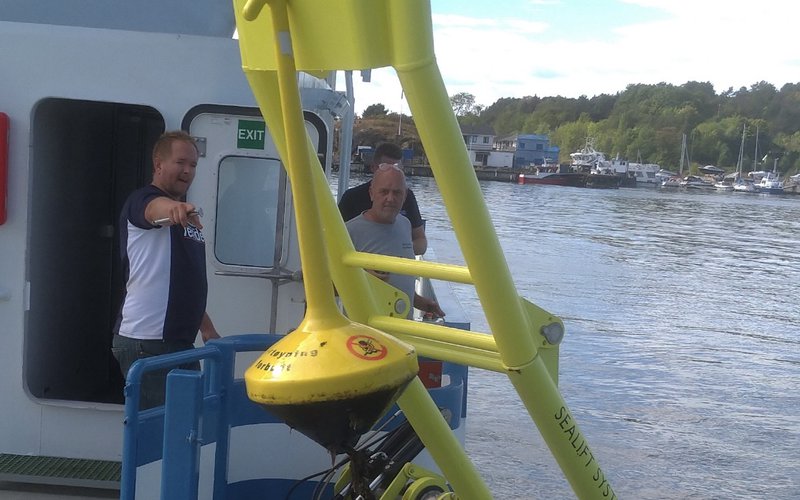 Gallery